Foundation Repair Monticello FL
Bedrock Foundation Repair is your go-to source for all things related to foundation repair and services in Monticello. We are the leading foundation repair contractors in the area, dedicated to building long-lasting foundations and ensuring the structural integrity of your property. With a team of highly skilled professionals and state-of-the-art techniques, we offer a comprehensive range of solutions to meet all your foundation repair needs.
Building Long-Lasting Monticello Foundations For You
A solid and stable foundation is the backbone of any home or building. At Bedrock Foundation Repair, we recognize the critical role that a sturdy foundation plays in ensuring the overall structural integrity of a building, and we are dedicated to providing top-notch foundation repair and construction services in Monticello. 
Whether you own a residential property or a commercial establishment, the significance of a reliable foundation remains the same. Our team of experts fully understands the unique requirements and challenges that different types of properties may pose. We take pride in our ability to deliver tailored solutions that address the specific needs of each project, ensuring the highest level of satisfaction for our clients.
Professional Services Offered in Monticello:
When you choose Bedrock Foundation Repair, you are opting for a team of skilled professionals with extensive knowledge and experience in concrete structural repair and construction for any home or property. We possess a deep understanding of various foundation types, soil conditions, and structural dynamics, enabling us to make informed decisions and execute precise techniques for durable foundations. Check out the services we offer in Monticello, FL: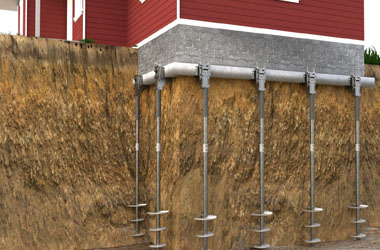 Cracks, settlements, and other issues in your concrete foundation can pose significant threats to the structural integrity of your property. Our skilled contractor technicians are experts in concrete foundation crack repair, equipped with the knowledge and experience to address these issues effectively. Using advanced repair solution techniques and state-of-the-art equipment for foundation repairs, we not only fix the visible damage but also delve into the root cause of the problem. By identifying and rectifying the underlying issues, we ensure that your foundation is restored to its original strength and integrity, providing a stable and secure base for your building.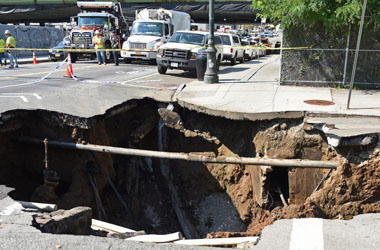 Sinkholes can be a serious concern, particularly in areas with specific geological characteristics. If your property is facing sinkhole-related problems, our experienced contractor experts are well-equipped to handle the situation. Through a thorough assessment of the sinkhole's impact, we develop a targeted sinkhole remediation solutions plan. Our measures are designed to stabilize the ground, preventing further sinkhole development and safeguarding your property from potential damage. We understand the urgency of addressing sinkhole issues promptly and efficiently to protect both your property and its occupants.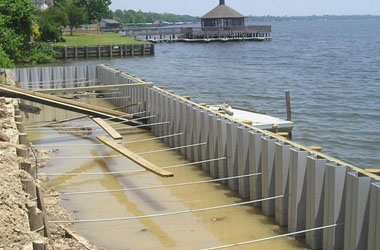 Monticello's coastal location exposes properties to the risk of seawall damage due to erosion and water pressure. As specialists in seawall repair, we understand the vital role these structures play in protecting your property from water intrusion and erosion. Our experienced team is well-versed in the unique challenges posed by coastal environments. We conduct inspection, fortify, and repair seawalls using proven techniques to ensure they are functioning optimally, effectively safeguarding your property from the damaging effects of the sea.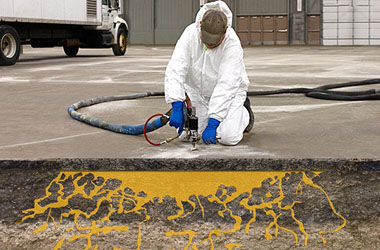 Uneven or sunken concrete slabs not only pose safety hazards but also detract from the aesthetic appeal of your property. Our advanced slab or concrete lifting and stabilization service offers an efficient and long-lasting solution to this problem. By carefully raising and leveling sunken slabs, we eliminate tripping hazards and restore the uniformity of your concrete surfaces. The result is a more visually pleasing property and a stable foundation that can endure years of use without further issues.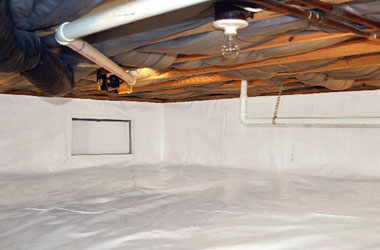 The condition of your crawl space can significantly impact the overall health of your property's foundation. Moisture infiltration and mold growth in the crawl space can lead to structural problems and health concerns. Our comprehensive crawl space repairs and encapsulation service aims to create a clean and dry environment beneath your property. Through effective moisture barriers and encapsulation techniques, we prevent water intrusion, mold-free growth, and pest-free infestations. By maintaining a healthy crawl space, we contribute to the stability and longevity of your property's foundation.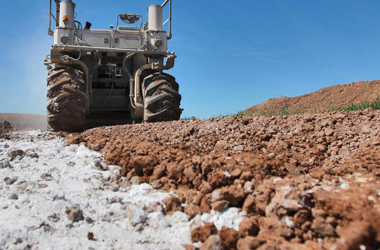 Unstable soil is a common cause of foundation settlement and movement. Our soil stabilization service focuses on strengthening the ground beneath your property to ensure it can adequately support the structure above. Through various methods, including compaction grouting, chemical grouting, and soil nails, we stabilize the soil and mitigate the risks of foundation issues. By addressing soil instability, we provide a solid and secure foundation for your property, reducing the likelihood of future settlement problems. Our team of experts conducts a thorough assessment to determine the specific causes of foundation settlement and movement.
For Durable  Foundations in Monticello, Call Us Today!
Don't compromise on the structural integrity of your property. Whatever concrete repairs your home or commercial property needs, our team of experts is here to help. We take pride in our service and commitment to customer satisfaction, using top-notch repair materials and techniques to deliver reliable, long-lasting solutions.
Contact Bedrock Foundation Repair today for all durable Monticello foundations. Our friendly contractor team will be more than happy to provide you with detailed assessment solutions and a customized plan to ensure the stability and durability of your property's foundation. Remember, a strong foundation means a strong future for your home or business. Call us now and request a free quote.
Don't let your foundation problems get worse. Contact Bedrock Foundation Repair today for a free estimate.
Foundation problems can be a major headache, but they don't have to be. At Bedrock Foundation Repair, we have the experience and expertise to fix your foundation problems quickly and affordably. We offer free estimates, so you don't have to worry about any hidden costs. And we're committed to providing our customers with the best possible service.
Don't wait any longer. Contact Bedrock Foundation Repair today and let us help you get your foundation back to its original condition.
Frequently Asked Questions
It is safe to buy a home with a repaired sinkhole if the repair has been certified by a licensed engineer and completed to the satisfaction of the homeowner's insurance company. This means that the repair was done correctly and that the home is now safe to live in.
However, it is important to note that there is always a risk of another sinkhole forming in the future. If you are considering buying a home with a repaired sinkhole, it is important to factor this risk into your decision.
The time it takes to fix a sinkhole can vary depending on the size and severity of the sinkhole, as well as the method of repair that is used. In general, however, it can take anywhere from five to seven weeks to complete a sinkhole repair.