Tampa Sinkhole Remediation
Creating Solid Foundations in Tampa, Florida
Tampa, Florida is a vibrant city full of culture and history. Sitting on the beautiful Tampa Bay peninsula, this subtropical paradise is known for its stunning scenery and plenty of attractions that make it the perfect destination for all kinds of activities. From historical sites to beaches and nightlife, soak up the best of what this city has to offer – you won't be disappointed!
When it comes to the stability and safety of your home, your foundation is the bedrock upon which everything else rests. So when you notice any warning signs like cracks in your walls, uneven floors, or other signs of foundation damage, there's one name that stands out as the ultimate choice for foundation repair Tampa needs: Bedrock Foundation Repair. 
Leading Foundation Repair Tampa Company
Bedrock Foundation Repair stands out as the leading choice for foundation repair in Tampa due to our extensive industry experience, a team of highly skilled professionals, and unwavering commitment to utilizing cutting-edge technology and techniques. Our dedication to providing top-notch service ensures that we are the trusted partner you need to restore your home's foundation to its optimal strength and stability.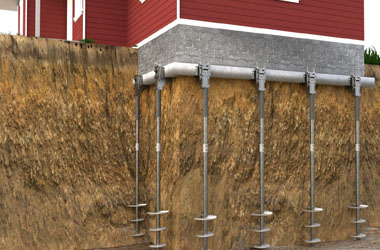 A solid foundation is essential for the stability and integrity of any structure. If a foundation is compromised, it can put more than just the building at risk - the safety and security of everyone in its vicinity could also be in danger. Ensure that your foundation is up to standard for reliable protection and peace of mind.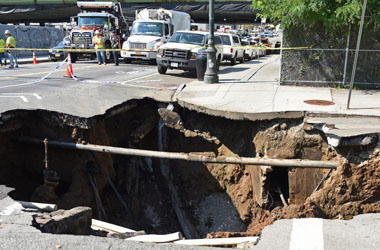 From its sun-drenched beaches to its captivating wildlife, Florida offers something for everyone. Beneath the surface, it's even more special; witness vibrant communities, lively entertainment and endless sunshine that make this state truly one of a kind. Experience all that our lovely Floridian home has to offer!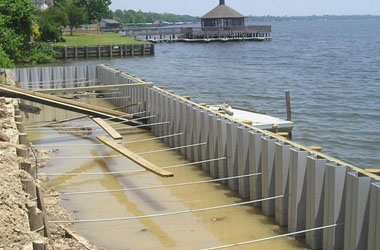 Seawall Repair Florida
Florida is known for its vast network of aquatic features, from small ponds and streams to large rivers, lakes and springs. All these bodies of water are vital for the health of our environment - and make living here so very special!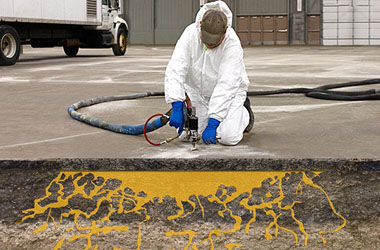 Slab Lifting And Stabilization
Slabs are an essential part of our lives: from driveways and sidewalks to floors and highways, they're found just about everywhere. Without these sturdy slabs, we wouldn't be able to move around as freely or enjoy the comforts that many take for granted in their own homes.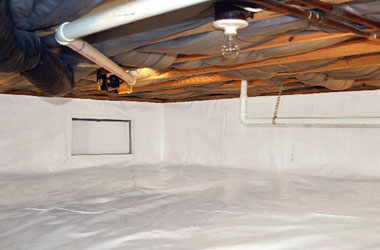 Crawl Space Repair
A crawl space is a great addition to any home - it's like having an extra room that provides access to those hard-to-reach places, such as pipes and substructures. And best of all, it can be used for storage or repairs without disturbing the rest of your living area!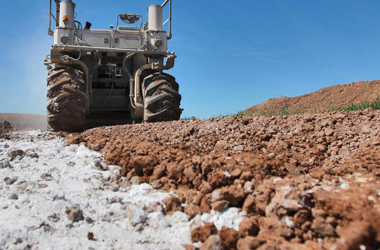 Soil Stabilization
We owe a lot to the ground beneath us - without it, we wouldn't be able to stand on our own two feet. Gravity is what keeps us stuck here, allowing us to use the earth as a platform for all that we do. We have much to be thankful for when it comes to that solid support!
Your Foundation Matters
The foundation of your property is undoubtedly one of its most critical components, and ensuring its integrity is paramount. At Bedrock Foundation Repair, we understand the significance of a strong foundation and the peace of mind it brings. We are dedicated to assisting you in safeguarding your property's structural stability through our unrivaled Tampa foundation repair services.
Professional Tampa Foundation Repair Services
When it comes to the stability and safety of your property, the foundation plays an essential role. Any signs of foundation damage should be addressed promptly. That's where Bedrock Foundation Repair comes in. We offer the following top-notch foundation repair services in Tampa:
Foundation Repair
A compromised foundation puts not only the building but also the safety and suitability of the entire property at risk. At Bedrock Foundation Repair, we understand the serious implications of foundation damage, and we are dedicated to providing you with reliable and effective Tampa foundation repair solutions to restore your foundation's solidity. 
Sinkhole Remediation
We understand the gravity of sinkhole-related problems, and our team of experts has the experience, equipment, and knowledge to provide you with reliable Tampa sinkhole repair and remediation services. Our sinkhole repair Tampa approach involves utilizing cutting-edge technology and techniques to detect and address sinkholes promptly and effectively. 
Tampa Seawall Repair
Seawalls play an essential role in protecting your Tampa property from the harsh elements of the sea, and any signs of damage should be addressed promptly to prevent further deterioration. At Bedrock Foundation Repair, we know the importance of a sturdy seawall and offer top-notch seawall repair Tampa services to help you safeguard your property's waterfront. 
Slab Lifting And Stabilization
Slab settlement and sinking can occur due to a range of factors, including soil erosion and water infiltration, and can lead to a range of problems, including uneven floors and cracking walls. At Bedrock Foundation Repair, we offer slab lifting and stabilization services designed to address these issues promptly and effectively. Our approach involves injecting high-density foam to lift and stabilize the slab, restoring its strength and integrity. 
Crawl Space Repair
If your home has a crawl space, that crawl space could be extremely useful. A crawl space is a type of basement located beneath a house that allows access to areas of the house such as pipes and substructures that would otherwise be difficult to access. Our team understands the potential hazards associated with crawl space damage, including mold growth, water infiltration, and structural instability, and offers reliable crawl space repair services to address these issues. 
Soil Stabilization
We depend on the earth beneath our feet to support us and give us a stable place to stand due to the pull of gravity that keeps us attached to the ground. Our team of experts is here to identify the root cause of the problem and provide reliable and effective solutions that restore the strength and stability of the soil. It may involve injecting high-density polymers into the soil to improve its load-bearing capacity and prevent further damage. 
Specialized Repairs on Solid Foundations, Done By Experts in Tampa
At Bedrock Foundation Repair, we take pride in being the experts in providing specialized repairs on solid foundations in Tampa. We understand the importance of a strong foundation and the potential hazards that can arise from even the slightest damage. We offer tailored foundation repair services designed to address your specific needs, no matter how complex they may be. Our team of experts has the experience, knowledge, and equipment necessary to deliver exceptional results that restore your foundation's strength and integrity. Trust us to provide you with the specialized repairs your solid foundation deserves.
Ready to Work Together? Build a project with us!
Frequently Asked Questions
33602, 33603, 33604, 33605, 33606, 33607, 33609, 33610, 33611, 33612, 33613, 33614, 33615, 33616, 33617, 33618, 33619, 33620, 33621, 33629, 33634, 33635, 33637, 33647.
Armenia Gardens Estates
Audubon Park (Tampa)
Avila (Tampa)
Ballast Point (Tampa)
Bayshore Beautiful
Bayshore Gardens (Tampa)
Bayside West
Beach Park (Tampa)
Beach Park Isles
Beasley (Tampa)
Bel Mar Shores
Belmont Heights, Tampa
Bon Air (Tampa)
Bowman Heights
Carver City-Lincoln Gardens
Channel District
College Hill (Tampa)
Cory Lake Isles
Courier City-Oscawana
Culbreath Bayou
Culbreath Isles
Davis Islands (Tampa)
Dixie Farms
Dobyville
Downtown Tampa
Drew Park
East Tampa
East Ybor
Eastern Heights (Tampa)
Fair Oaks – Manhattan Manor
Fern Cliff
Florence Villa
Forest Hills (Tampa)
Gandy-Sun Bay South
Garrison Channel
Gary (Tampa)
GaYbor
Golf View
Grant Park (Tampa)
Gray Gables (Tampa)
Hampton Terrace Historic District
Harbour Island (Tampa)
Harvey Heights (Tampa)
Highland Pines
Historic Hyde Park North
Hunters Green
Hyde Park (Tampa)
Interbay (Tampa)
Jackson Heights, Tampa
Live Oaks Square
Lowry Park Central
Lowry Park North
MacDill Air Force Base
Macfarlane Park, Tampa
Marina Club
Maryland Manor
New Suburb Beautiful
New Tampa
North Bon Air
North Hyde Park
North Tampa (neighborhood)
Northeast Community
Northeast Macfarlane
Northview Hills
Oak Park (Tampa)
Oakford Park
Old Seminole Heights
Old West Tampa
Palma Ceia
Palma Ceia West
Palmetto Beach
Parkland Estates
Port Tampa (neighborhood)
Rainbow Heights, Tampa
Rattlesnake (Tampa)
Rembrandt Gardens
Ridgewood Park (Tampa)
River Grove (Tampa)
Riverbend (Tampa)
Rivercrest
Riverside Heights
Robles Park
Rocky Point (Tampa)
Seminole Heights
Soho (Tampa)
South Nebraska
South Seminole Heights
South Westshore
Southeast Seminole Heights
Southern Pines (Tampa)
Stoney Point (Tampa)
Sulphur Springs (Tampa)
Sunset Park (Tampa)
Swann Estates
Tampa Heights
Tampa Overlook
Tampa Palms
Temple Crest
Terrace Park (Tampa)
Uceta Yard
University Square (Tampa)
V.M. Ybor
Virginia Park (Tampa)
Water Street (Tampa)
Wellswood
West Hyde Park
West Meadows
West Riverfront
West Tampa
Westshore (Tampa)
Westshore Palms
Woodland Terrace
Ybor City
Having a damaged foundation can seriously decrease the value of your home. For example, if your house is worth $350,000, you may only get a sale price of $280,000 – that's a difference of $70,000! But don't worry – with Dalinghaus Foundation Repair's services, you can have your foundation fixed for an average cost of just $24,000 this year.
For All Tampa Florida Foundation Repair Needs, Call Us!
If you're experiencing home foundation issues and any warning signs in Tampa, Florida, Bedrock Foundation Repair is here to help!
Our team of professionals takes great pride in providing top-notch foundation repair Tampa services to address any issue you may encounter. From minor cracks to major structural damage, we have the skills and equipment to support and restore your foundation. Don't let foundation problems compromise the safety and integrity of your property – call us today and trust us to provide you with the reliable and effective solutions you need for all your foundation repair needs.
Don't wait another day to take action – contact Bedrock Foundation Repair and let us help you lay the foundation for a better tomorrow.